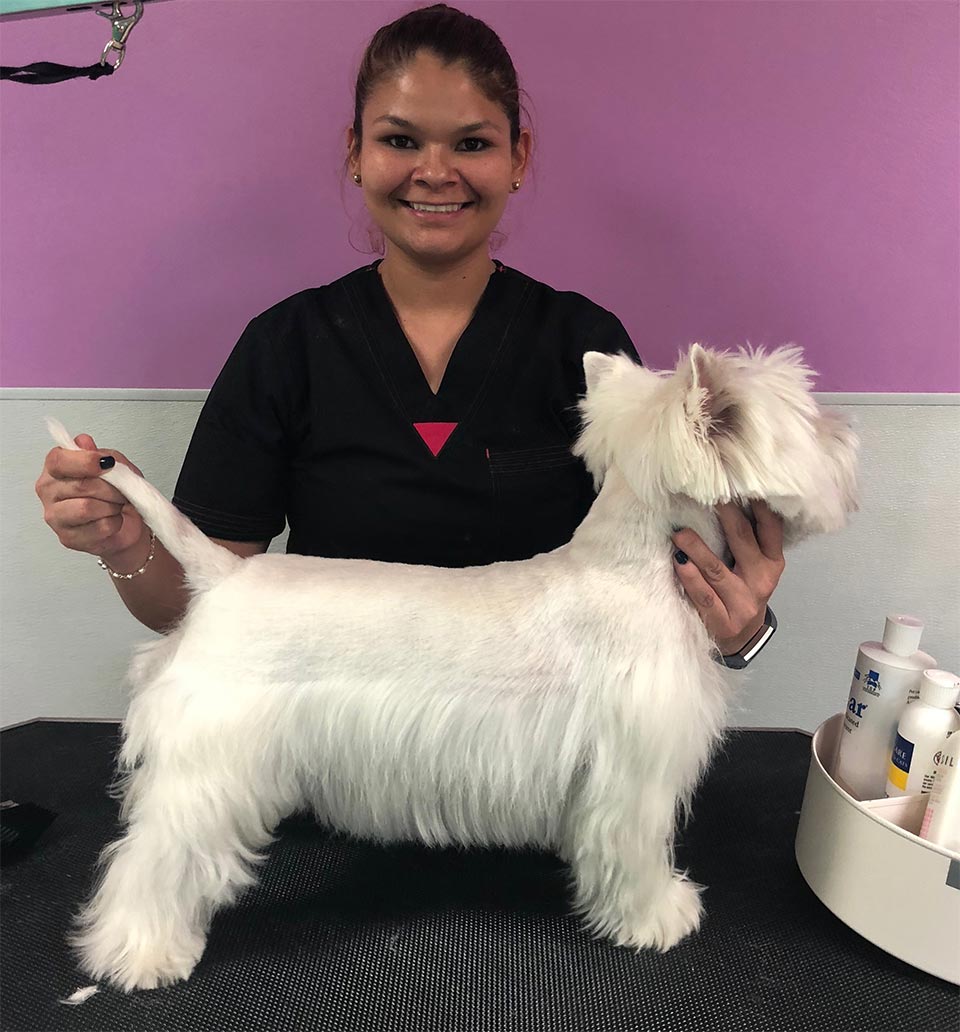 Gabriela Navarette
Graduated from Salvador State Veterinary University
Has grooming experience more than 5 years
Has awards of Best Groomer of the 2016 year.
"My main goal is to bring happiness & beauty to the dogs and their owners!"
Sincerely yours,
Gaby...
The network of zoo salons of the Royal Dog Training Academy is glad to welcome you. We are providing a full range of the services for the care of your pet.
THE PRICE LIST:
| The name of the service | The cost |
| --- | --- |
| Full Grooming STARTS at (Standart grooming + Haircut) | $55 |
| Cat Grooming STARTS at | $45 |
| Additional Grooming Services: | The cost |
| Ear Cleaning | $8 |
| Anal Glands | $10 |
| Nail Trimming | $10 |
| Nail Polish | $10 |
| Simple Bath | $30 |
| Teeth Cleaning | $10 |
| Flea bath | $10 |
| Glitter Decoration STARTING at | $25 |