Grooming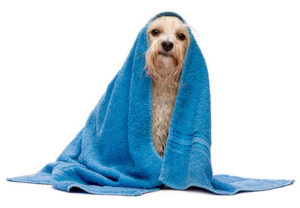 Hello, dear guest!
The network of zoo salons of the Royal Dog Training Academy is glad to welcome you.
We are providing a full range of the services for the care of your pet.
By your request would be provided the hairdressing services – from the washing to model haircuts, as well as giving your pet a glamor gloss – from the tattoo and covering the claws with special lacquer, up to setting the top knot with the various accessories for your choice.
We use only professional tools of the caring for the pets.
If you love animals and you are interested in the hairdressing, then the profession of the groomer is the ideal for you!
The Royal Dog Training Academy makes the enrollment on the courses by this specialty.
The training duration is – 2 months. The course consists of the theoretical part that you can work out independently in our online school and 12 hours of the practical training sessions, that are taking place at 9300 Corbin Ave, Northridge, CA, 91324
Both individual and group forms of the instruction are possible.
At the end of the course, students take exams. After the successful taking of the exams, the specialist is given a diploma of the established class, which allows him to work in his specialty.
You can find out more about the services and their cost by phone: (818) 290 9411; or in the price list.
The price list:

Grooming:
Short hair
S $ 40|M $ 45|L $ 60|XL $ 65 & up
Long hair:
S $ 45|M $ 50|L $ 65|XL $ 80 & up
Bathing:
Short hair
S $ 25|M $ 35|L $ 45|XL $ 50 & up
Long hair:
S $ 30|M $ 40|L $ 55|XL $ 65 & up