Dog Training Camp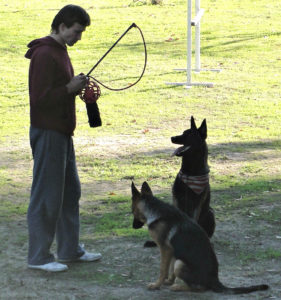 If it is more convenient for you that your dog will not be engaged in the training on the weekdays but on Sunday, then such form of the training as the weekend dog training camp is exactly what you need.
You can rest or do your own business without worrying about your pet, as it will be under the watchful eye of our dog trainers. Or you can dedicate your weekend to your pet, by training your dog by yourself in the weekend training camp. In any case, the weekend training camp will provide you with a positive charge of energy for a whole week and a high result in the training of your dog.
The holiday dog training camp activities can take place in the equipped halls of our training centers
In the holiday dog training camp, you and your dog have the opportunity to undergo the intensive training at the training course you have chosen, and also to go through the lessons that were missed during the week
It is the form of the training that our sportsmen dogs prefer during the preparing for the various competitions, and to the program Saboteur
The dogs of any breed will find in the holiday dog training camp the training sessions due to their liking
The training program includes basic obedience course, protection dog training  physical development of the dog, the development of the instinct and the search reaction, socialization, the accustoming to the sounds and shots.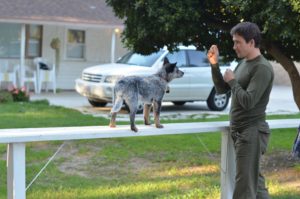 The holiday dog training camp is working on Sunday from 10:00 to 17:00
You can now to register for the training session in the holiday dog training camp