Family Dog
CALL US FOR A FULLY BODYGUARD DOGS!

818-290-9411
Training a Dog for Your Family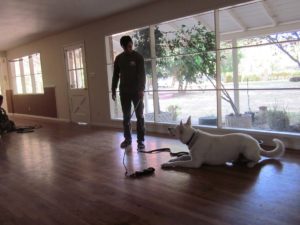 Getting your first family dog is a big milestone, but it's not always plain sailing. Dog's can behave badly if you don't train them correctly, leading to behavioural issues when they get older. Often, this is a result of not knowing enough about dogs before getting one. Petusiast and similar blogs can teach you a thing or two about how to look after your dog, but training them can be tricky if you're new to it.
Have you ever thought about training a dog? Have you browsed through pages and pages of information on dog training courses?
Finding the right program can be difficult and tiresome, and all the while your canine friend is still running around your home and chewing on anything it sees.
Master Dog Training is the answer you've been searching for; most favorite dog training courses are obedience dog training courses to help you keep control of your dog, and agility dog training courses if you and your canine lead an active life.
Training a Dog to Live the Life of Your Dreams
The first step in ensuring that you live an enjoyable life with your beloved pet is to learn how training a dog properly and communicating with him or her on a daily basis makes them more sociable and calm. At Master Dog Training, our professional dog trainers, who have over 15 years of experience, will work with you on perfecting the art of communicating with your dog. As each dog is different, we will form individualized dog training coursesbased on your dog's nervous system and psychology. By the end of the program, you will not just be giving commands, but will be having a conversation with a family member.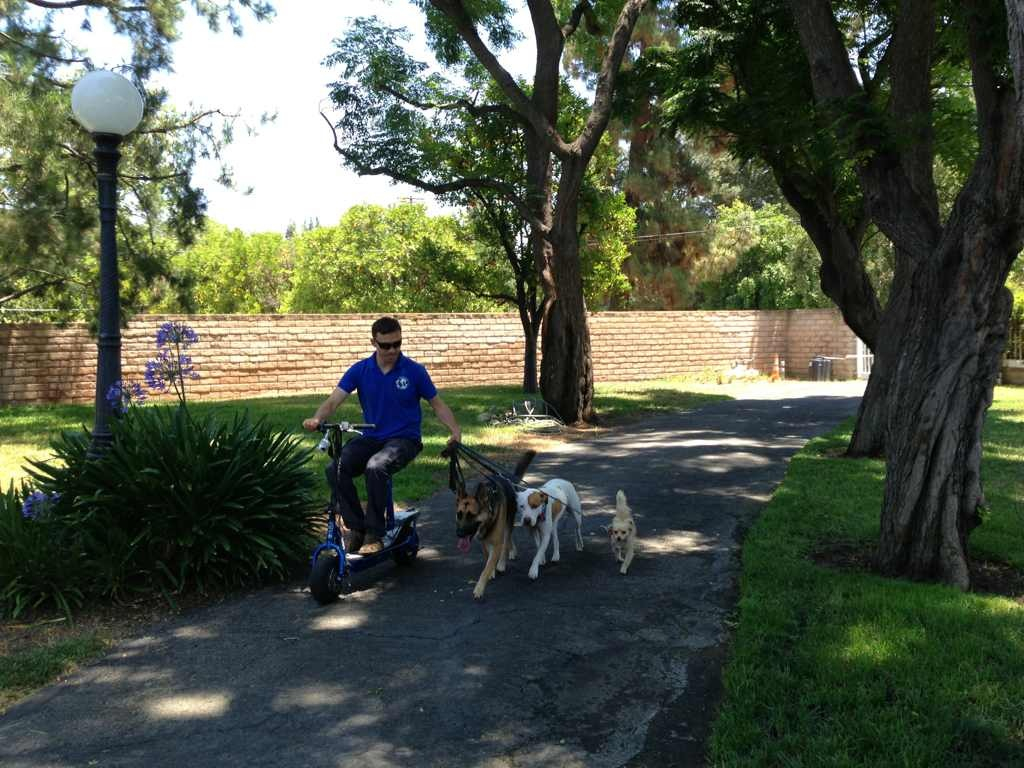 Training a Dog & Managing Behavioral Problems
If you're unable to enjoy family outings because your dog pulls on the leash, barks excessively, runs away while off-leash, or is aggressive towards other dogs or people, it is very important that the dog is examined by our trainers, as all of these issues are tied back to the dog's psychology and nervous system. Some websites that are possibly similar to ThePetHandbook.com or even local pet essentials suppliers might have small items that can be used to potentially help control your dog. These small items are often short-term solutions that can work, they might not always tackle to root of the issues you are experiencing with your dog, such as aggression for example. If your dog is aggressive, he or she may have high-stress levels, which can lead to a shortened life span. Our trainers will work on getting your dog to relax and be more confident by utilizing natural remedies such as CBD oil for dogs UK and various other techniques, which in turn might help with any behavioral issues resulting from psychological problems. Solving these behavioral issues could in fact improve your and your dog's quality of life.
Dog Training Courses
The first thing our experienced trainer test is your dog's nervous system, looking for problems and clues to how your canine friend reacts. When the nervous system test is complete we perform a stress test on your dog, using loud noises while they're playing or eating to test their reaction. With the information from both tests, we can determine the best training for your dog, whether it's food training, toy training, aggression training, or contrast training, you can rest assured that we select only the prime training method custom-designed for your canine.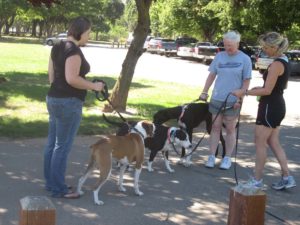 Agility Dog Training Classes
Our agility dog training is designed to increase your canine's overall speed and reaction, helping them keep up during your activities and keeping them healthy through exercise. If you're concerned your canine friend is lagging behind or becoming lazy then a few sessions of agility dog training may be just what they need to get active and stay active. After a session or two you and your canine will be spending more time together, running, playing, and having fun.
Obedience Dog Training Course
Obedience dog training follows a regimen to help you control aggressive or out of control dogs, followed by a proper communication course to create communication and relationships between the dog and family. If your dog misbehaves while on family outings, barking at other dogs and people, pulling on their leash, and generally being disruptive, then obedience dog training courses are just what you need. With just a few sessions you'll notice a change in your dog's behavior.
We teaching dog to be brave and properly react to every day impacts in the surrounding world, such as sounds, movements, crowded places, and even other dogs. Just like people, dogs need to learn how to socialize and interact with everything and everyone around them.
Types of Dog Training Courses
There are a variety of ways to train your dog in our program.
Training on campus – If you need a break for several days, you can leave your dog with us at our campus, they will receive training 4 times a day and you are always welcome to stop by and train with them.
Private Training – We also offer scheduled classes for you to bring your dog to our campus and work with our trainers, demonstrating how to stand, command, and explain what you need to do.
Training in public places is also a good alternative if you can't visit our campus, and is best to teach your dog how to behave and react in public.
Training at your own house – if you're unable to leave your home, we can come to you for training.
A good regimen is to train at all four locations, giving your dog a variety of training in different situations that increases the effectiveness of training.
Training a Dog and Enjoying Weekends Together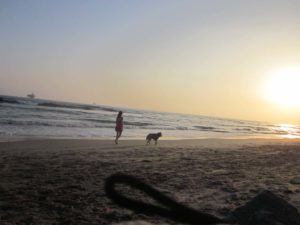 Taking a relaxing stroll down the beach, through a park, or across a shopping mall plaza are easy ways to spend time with your dog and enjoy the day. If your dog is aggressive or misbehaves, this keeps you from enjoying your weekends with them. Our trainers work with you and your dog on socialization, agility, relaxation, and communication so that you and your whole family can start spending those relaxing weekends together with your canine.
Training a Dog and Enjoying Vacations Together
Vacations are a great way to spend time with your family, but if you're left unsure of whether it's safe to bring your dog, then you're often left with a problem. A misbehaved dog can keep you and your family from truly relaxing and enjoying those days or weeks away from everyday life. Your dog is your friend and you shouldn't be ashamed of them or have to cancel your vacation because you can't leave them with anyone. Sometimes a few dog training obedience sessions are all that's needed and you can begin properly communicating with your dog. They'll listen and obey you anywhere, including your home or hotel, and your family can relax and enjoy their vacation.
Sign up for a First Dog Training Class today and even after this first session you'll see a difference!
Call 818-290-9411